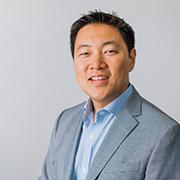 Winston Chiong, MD, PhD
Associate Professor of Neurology
Executive Director, UCSF Bioethics
Winston Chiong is an Associate Professor in the UCSF Department of Neurology Memory and Aging Center and is the principal investigator of the UCSF Decision Lab. His clinical practice focuses on Alzheimer's disease, frontotemporal dementia and other cognitive disorders of aging. His research has two main themes:
the neural bases of decision-making in the aging brain, focusing on how brain systems involved in financial and medical decisions are influenced by health and disease; and
the ethical​, policy​ and health equity implications of alterations to brain function, informed by the experiences of patients with brain diseases and those undergoing new brain-based therapies.
He is a member of the UCSF Department of Neurology Diversity Committee and the UCSF Medical Center Ethics Committee. Nationally, he serves on the Neuroethics Working Group of the National Institutes of Health BRAIN (Brain Research through Advancing Innovative Neurotechnologies) Multi-Council Working Group and the American Academy of Neurology's Ethics, Law and Humanities Committee.
His work is informed by his interdisciplinary training in clinical medicine, philosophy and cognitive neuroscience. He received his PhD degree in philosophy from New York University and his MD degree from UCSF. He completed an internship in internal medicine at Stanford University and a residency in neurology at UCSF. He then underwent postdoctoral research training in cognitive neuroscience and neuroimaging at UC Berkeley and clinical training in dementia at the UCSF Memory and Aging Center.