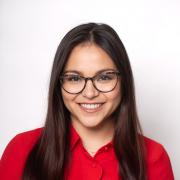 Stacey Yamamoto
Director of Evaluation and Strategic Projects, GBHI
As the Director of Evaluation and Strategic Projects for the Global Brain Health Institute (GBHI), Stacey is responsible for collecting and analyzing program data to inform continuous improvement efforts and over time, demonstrating the impact of the GBHI community. Stacey's academic training and past experience in health disparities research, program evaluation and public health practice have ignited her passion for translational research with a focus on social impact.
 
Before working at UCSF, Stacey had experience working with the San Francisco Department of Public Health, San Francisco Court Appointed Special Advocates, Kaiser Permanente Division of Research and Didi Hirsch Mental Health Services.
 
Stacey holds a Master of Public Health degree from the University of California, Berkeley and a Bachelor of Science degree in public health and medical anthropology/global health from the University of Washington.