As we mark one year of San Francisco's mandated shelter-in-place guidelines, we are deeply saddened by the explosive rise in senseless acts of racial discrimination and violence that have continued to impact members of our Memory and Aging Center (MAC) Black, Indigenous, People of Color (BIPOC) community and BIPOC communities across our nation. Our MAC community, the communities that we serve, as well as the world, have endured an unimaginable amount of challenges and trauma during this past year and it is more important than ever that we support one another and stand united as a community against racism and acts of hate and discrimination.
We stand in solidarity and support our Asian American and Pacific Islander (AAPI) colleagues and communities. Our deepest thoughts go out to those impacted by violence. The amount of trauma endured by these experiences is unspeakable. The MAC stands strongly against acts of racial violence and discrimination. This is not a new issue, but one that has gained more visibility and demands immediate action. We encourage members of our MAC community to speak up and report incidents of hate and discrimination, as well as support your neighbors in need.
Our center embraces community as one of its most important values and is committed to having a safe and inclusive space for all. It is critical that we learn from shared experiences and contribute to a better path moving forward. We are proud of the steps that the Memory and Aging Center has taken to model an anti-racist/anti-hate community; establishing the Coalition on Diversity, Equity and Inclusion (CODE) and the Black Leadership Advisory Council (BLAC) in addition to other leadership committee and staff-led diversity, equity, and inclusion efforts. We value their leadership and courage to take on these issues.
The positive actions taken by the MAC's BLAC group to educate us on the experiences of our Black colleagues and challenge us to contribute to change are invaluable efforts in moving us in a collective effort towards positive change. Efforts implemented in our local AAPI communities which include volunteer escorts for older adults in Oakland's Chinatown and The Asian Mental Health Collective's work to make mental health services for the community are promising steps in the right direction for healing in the AAPI community. However, we recognize that there is more work to do to help raise awareness and understanding of issues related to racial violence and associated traumas against the AAPI and the collective BIPOC community.
To our BIPOC community, we are here for you and stand in solidarity with you against racism. There is no place for this in our society, and we will be allies in promoting positive change. Lean on your community for support and thank you for your continued leadership in helping the MAC combat systemic racism.
To learn more about how to support the AAPI community, please review the resources in the attached document.
We are stronger together!
Allies in Change, 
The MAC Coalition on Diversity, Equity, and Inclusion (CODE)
Gloria Aguirre, Nhat Bui, Renaud La Joie, Caroline Lew, Lucia Lopez, Bruce Miller, Kyle Pusateri, Alejandra Sanchez-Lopez, Fonda Smith and Jack Taylor
The MAC Black Leadership Advisory Council (BLAC)
Kunle Adewale, Ola Egu, Ashley Jackson, Donna Mohamed, Obiora Okoye, Fonda Smith, Phil Smith, Marie Edouard Theodore, Charles Windon and Laura Wise
Asian American and Pacific Islander (AAPI) Resources
Get Help  
CalHOPE Warm Line: 833-317-HOPE (4673)
The CalHOPE warm line connects callers to other people who have persevered through struggles with stress, anxiety, depression--emotions triggered by the COVID-19 pandemic. The peer counselors listen with compassion, provide non-judgmental support and guide you to additional resources that can give hope and help them cope.
Samhsa National Hotline: 1-800-662-HELP (4357)
SAMHSA's National Helpline is a free, confidential, 24/7, 365-day-a-year treatment referral and information service (in English and Spanish) for individuals and families facing mental and/or substance use disorders.
The Black Leadership Advisory Council (BLAC)
In response to the killing of George Floyd, along with various other social injustices impacting marginalized communities of color, the Black Leadership Advisory Council (BLAC) was established to create a safe space for the Black community at UCSF's Memory and Aging Center (MAC) to process direct social justice issues, help fight racism and better support the Black community. BLAC elevates matters related to diversity, equity and inclusion and serves as an advisory council for the Memory and Aging Center's executive leadership and Coalition On Diversity, Equity, and Inclusion (CODE).
BLAC Members
KUNLE ADEWALE | Atlantic Fellow for Equity in Brain Health, GBHI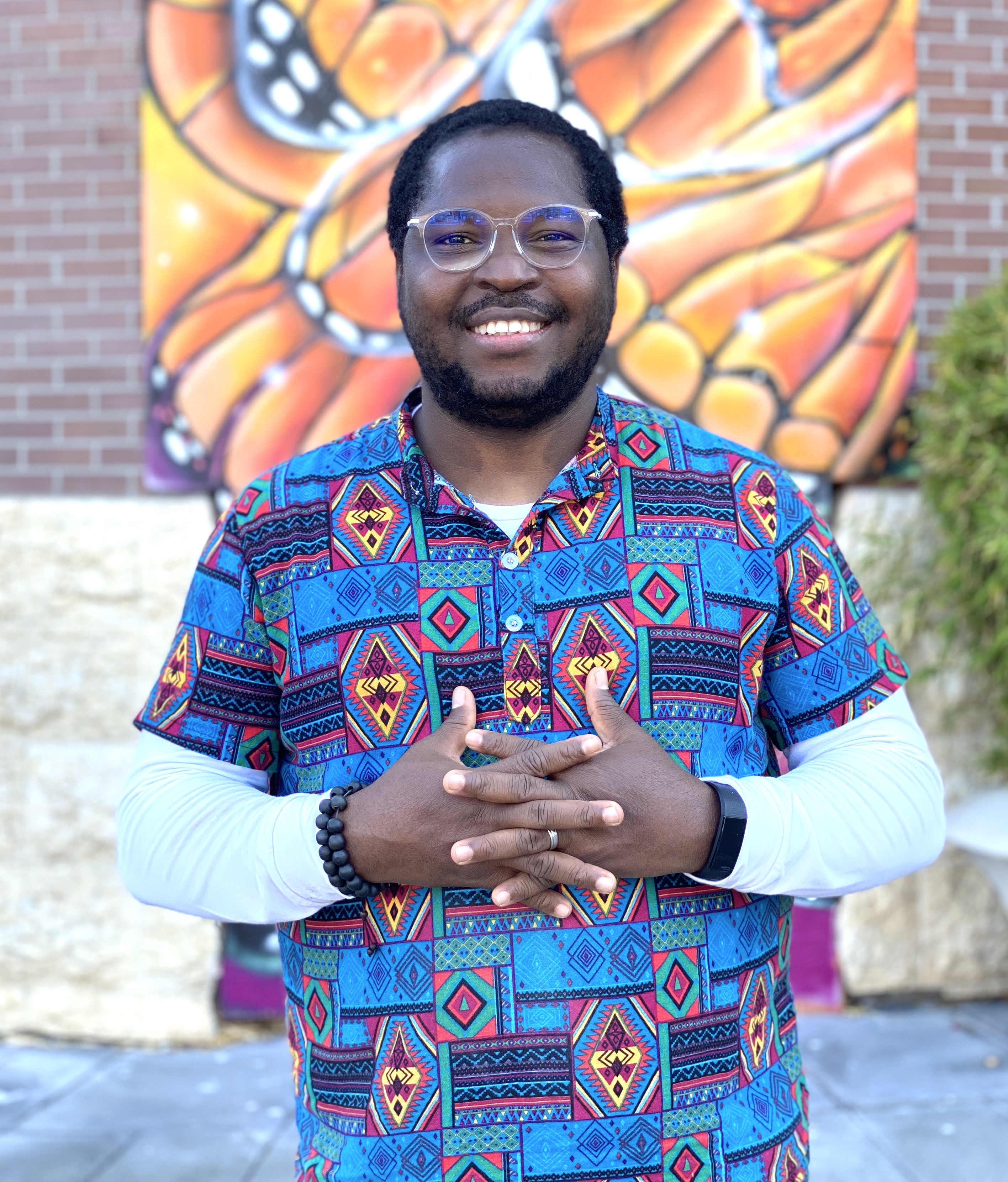 Kunle Adewale is a graduate of Awolowo University, Ile-Ife Nigeria with a specialization in Painting and Art History. He studied civic leadership from Tulane University in New Orleans, Arts in Health for Helping Professionals in Charlotte, and Arts in Medicine at the Arts in Health Research Intensive from the University of Florida. Kunle is a certified artist in Understanding Arts and Dementia (University College London, UK) and in Medicine and The Arts (University of Cape Town, South Africa).
Kunle founded "Tender Arts Nigeria" in 2013, a social enterprise and non-profit organization which aims to positively impact children, youth and adults, with a focus on therapeutic arts, art education, talent development, community development and civic engagement. He currently leads the largest Arts in Health network on the continent of Africa through the "Arts in Medicine Fellowship for Students and Professionals in Arts and Health," located in Nigeria.
In 2014, Kunle was nominated for Global Teacher Prize by the Varkeys Foundation (UK). In August 2015, Kunle had the honor of meeting United States President Barack Obama through the Mandela Washington Fellowship Award for Young African Leaders. He has also been specially recognized by the National Museum of African Arts, Smithsonian Institution Washington DC and The Arts Council of New Orleans. He is an international advocate for persons living with cancer and sickle cell anemia, and a vast member of Art Therapy Without Borders, Inc. He was Nigeria's recipient of the 2016 Commonwealth Youth Worker Award (UK) and has been nominated for JCI Ten Outstanding Young Persons of Nigeria in 2018. He is currently the Nigerian representative for Arts in Health Early Career Research Network (UK) and was recently shortlisted by the World Bank as one of the 68 Social Inclusion Heroes. As a result of Kunle's impact in the field of arts in health globally, August 2 has been proclaimed 'Kunle Adewale Day' by the Mayor of Cincinnati.
Kunle strives to continue to provide visionary leadership and inspire others to engage in social development in Nigeria and Africa through his therapeutic art engagement programs. Kunle is an Atlantic Fellow for Equity in Brain Health at the Global Brain Health Institute (GBHI) based at UCSF and Trinity College Dublin. Kunle seeks to improve awareness of dementia and reduce the stigma often faced by people with cognitive impairment in Africa.
OLA EGU | Assistant Clinical Research Coordinator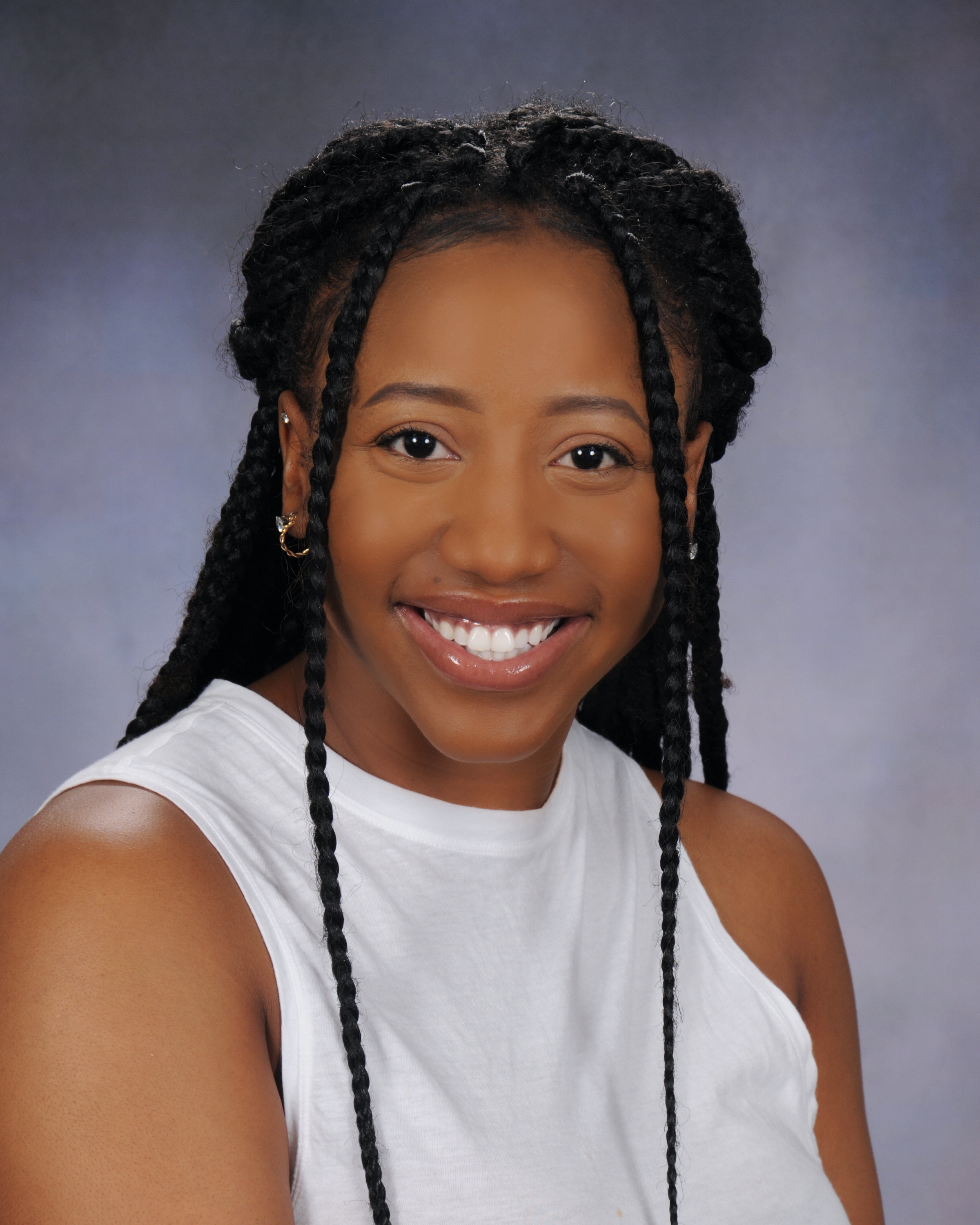 Ola Egu graduated from UC Berkeley in 2020 and double-majored in molecular and cellular biology and African American studies. She hopes to use her majors to advance the field of science and medicine for under-served communities in the future. She joined the MAC as a research coordinator on Dr. Joel Kramer's team studying healthy aging.
She is a member of the MAC Outreach program and the Black Leadership Advisory Council and has a passion for recruiting the underrepresented into neurological research.
Outside of work at the MAC, Ola enjoys bike riding and watching the sunset with loved ones.
ASHLEY JACKSON | Assistant Clinical Research Coordinator
Ashley is transitioning from a former career as a ballet dancer to a field of medicine, science and groundbreaking clinical research. She graduated magna cum laude with a performing arts degree in the Liberal Education for Arts Professionals (LEAP) program at Saint Mary's College of California. While focusing on her artistry as a ballerina, she enjoyed traveling the world and experiencing unique cultures. In her dance career, she was awarded the Princess Grace Award, a Congressional Black Caucus Foundation's Performing Arts Medal, and the Chris Hellman Award, among other newspaper and magazine features. While she appreciates and values her time in the dance world, she always knew that she would like to go into medicine one day.
She enjoys volunteering at the UCSF Benioff Children's Hospital and the Shanti Project, where she was named the Spotlight Volunteer in Shanti's Spring 2019 Newsletter. She provides emotional support and practical assistance for both children in the hospital and aging adults with disabilities in Shanti. Compassion for elderly people with dementia is a value that is essential in society and to Ashley, so she researches and assists with projects that enhance their quality of life at the UCSF Memory and Aging Center and the Decision Lab, specifically the Genes, Brains and Decisions project. The knowledge, experience and abilities she learns while working at UCSF's world-class facility will better prepare her for her future.
She is also passionate about social justice, serving underrepresented communities and finding creative opportunities to teach about brain health, such as Brain Health Bingo games with community partners. In addition to the Black Leadership Advisory Council (BLAC), she is a member of the UCSF Memory and Aging Center's Outreach Program Team.
In her spare time, she enjoys swimming, hiking, reading, dancing and Pilates.
DONNA MOHAMED | Patient Care Coordinator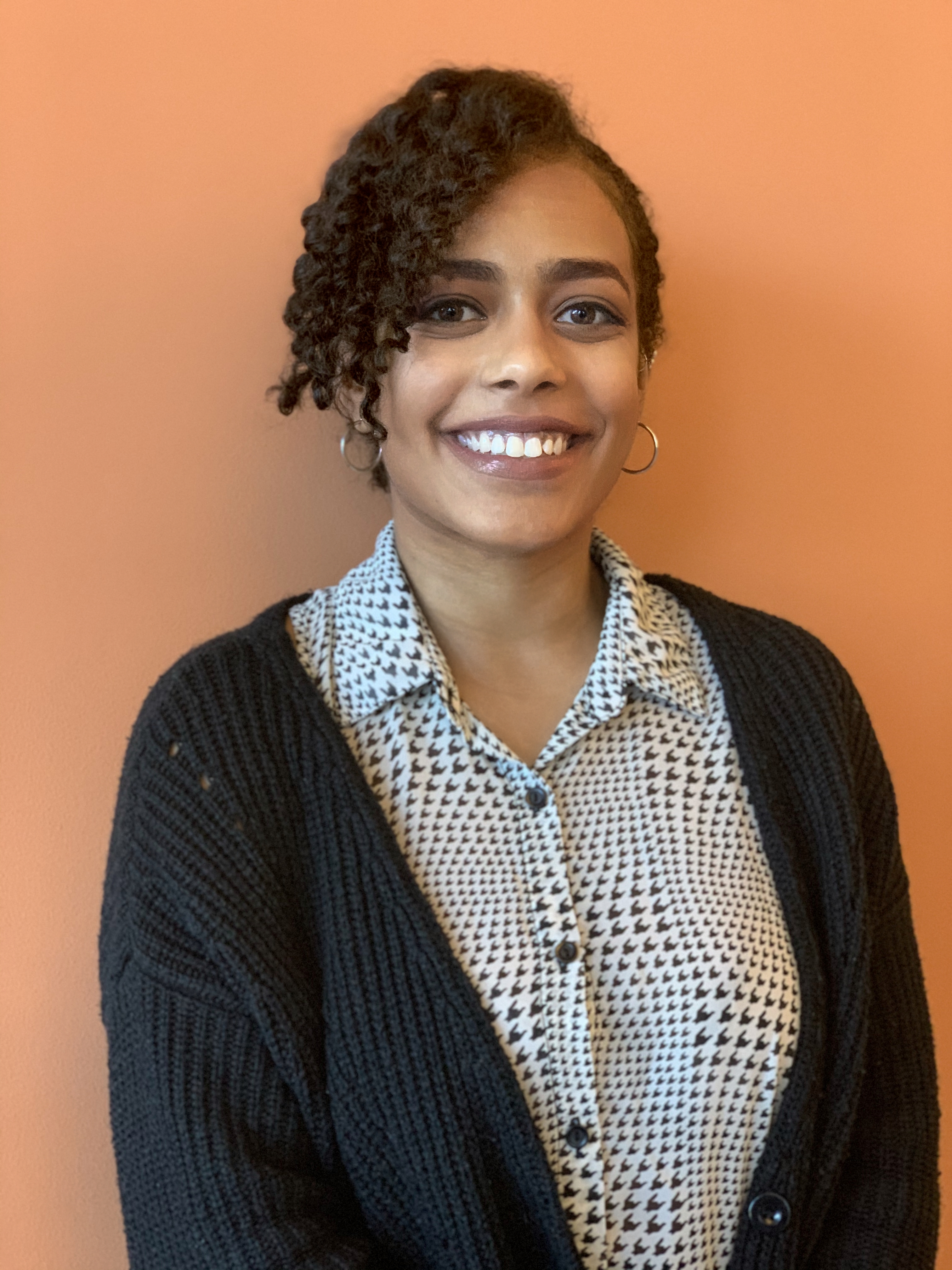 Donna Mohamed was born and raised in Las Vegas, Nevada. It was only until she moved to attend college that she experienced a different, more diverse world from the one that she grew up in. She graduated from the University of California, Berkeley in 2018 with a bachelor's degree in integrative biology and five months later came across a great opportunity to work at the UCSF Memory and Aging Center's Neurology Clinic as a patient care coordinator. Her passion has always been in science and healthcare so being able to start that career by assisting and managing new patient appointments with an amazing group of colleagues and physicians at the Memory and Aging Center was a perfect fit.
As a member of the Memory and Aging Center's Black Leadership Advisory Council (BLAC), Donna shares her voice and personal experiences to identify areas of opportunity and contribute towards continued growth and diversity in the healthcare system. She aspires to become a physician assistant to help patients in under-served communities but also make a mark in such a way that will impact our future healthcare system and inspire other people of color.
In her free time, Donna enjoys cooking/eating new foods, exploring the outdoors and, most recently, roller skating.
OBIORA OKOYE, MD, MPH | Atlantic Fellow for Equity in Brain Health, GBHI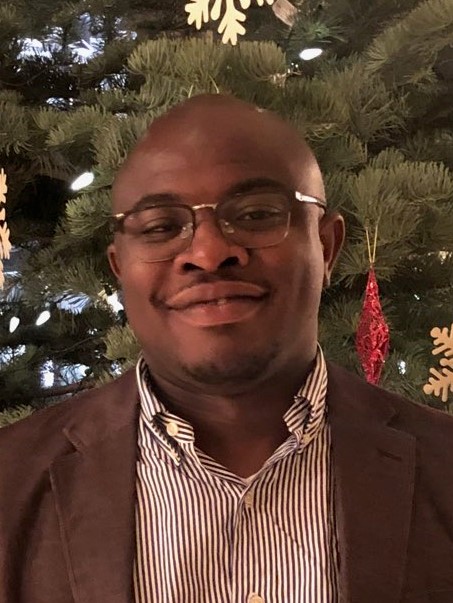 Obiora Okoye is a physician, research scientist and Atlantic Fellow for Equity in Brain Health at the Global Brain Health Institute (GBH) based at the University of Califonia, San Francisco and Trinity College Dublin. He is passionate about equity, diversity and inclusion interventions with a focus on migrant health. He has led the design and implementation of various care navigation, medical education and public health interventions in the United States, Sub-Saharan Africa and Southeast Asia.
He completed his undergraduate degree in biochemistry at Nnamdi Azikiwe University and medical training at the University of Ibadan, Nigeria. He went on to complete postgraduate studies in Global Health at the University of Tampere, Finland and the University of Washington, Seattle.
FONDA SMITH | Operations Manager
Fonda Smith has a bachelor of arts degree in criminal justice and a passion for social justice. Born and raised in San Francisco, Fonda grew up in poverty and was impacted by the social justice issues such as mass incarceration and gentrification that continuously plague under-served communities of color. She began working in the nonprofit sector at a very early age to empower communities of color and help those in need. She immediately made it her life's mission to uplift and amplify the voices of those in underserved communities, advocating for positive social justice for all. During the summer of the second civil rights movement in 2020, she was instrumental in using her passion, leadership and community focus to establish the Memory and Aging Center's Coalition on Diversity, Equity and Inclusion (CODE) and the Black Leadership Advisory Council (BLAC).
Fonda joined the UCSF Memory and Aging Center in 2017 as a center coordinator and now serves as the center's operations manager. In this role, Fonda collaborates with the executive leadership to establish the center's goals and objectives and provides operational oversight and management of all related resources in compliance with the established goals and objectives. Through this work, Fonda will facilitate activities that promote awareness, accountability, education, transparency and advancement of diversity, equity and inclusion at the Memory and Aging Center and within the direct communities that we serve.
Outside of work, Fonda enjoys spending time with her family and vacationing in sunny locales.
PHIL SMITH | Patient Care Coordinator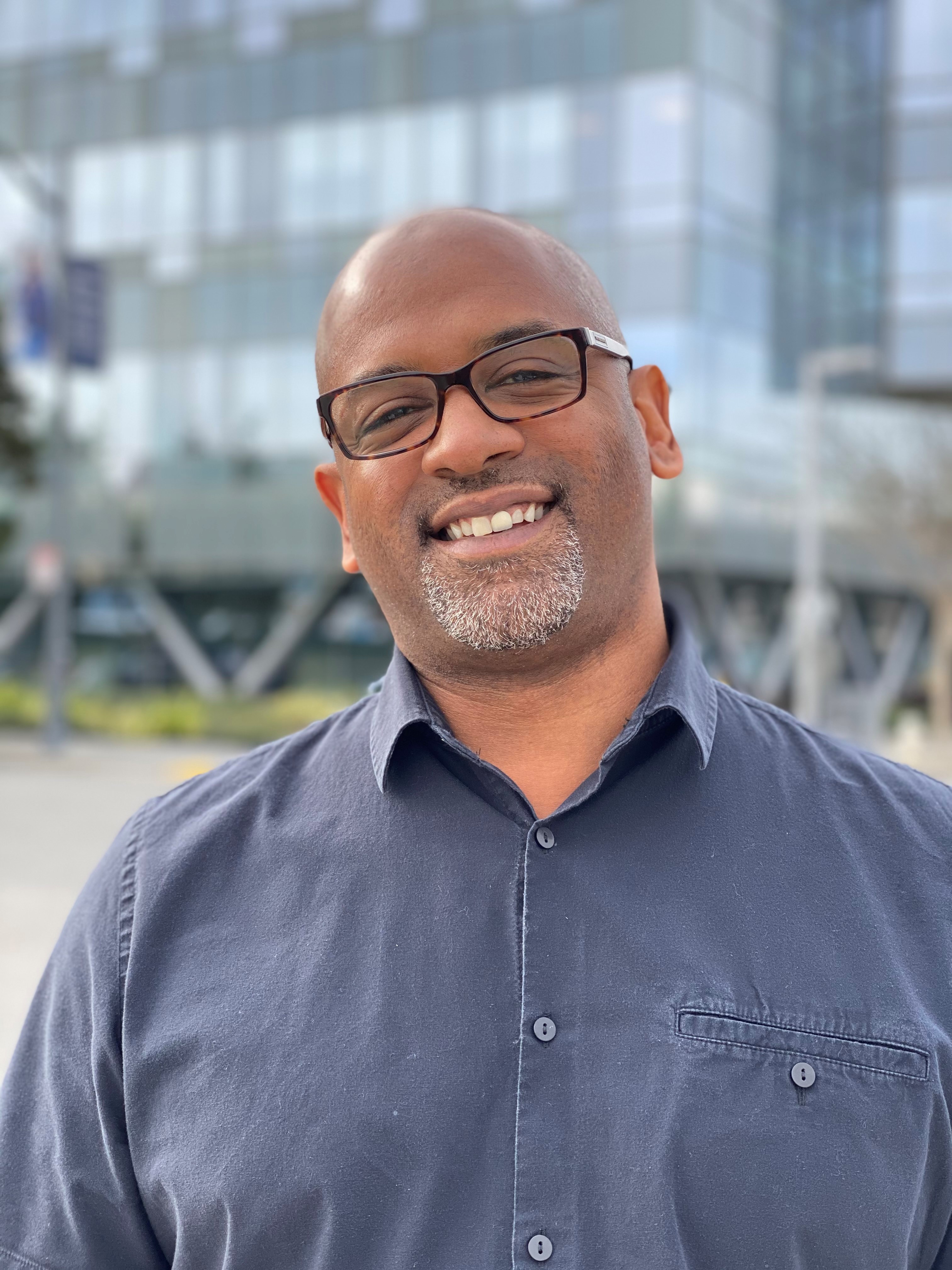 Phil Smith was raised in Oakland, California where he graduated from Laney College with an associate degree in ethnic studies. He began working at the UCSF Memory and Aging Center in 2014 with a primary focus on assisting the clinical staff with administrative support. As a caregiver for his mother who suffers from dementia, Phil has a direct connection to the impact of neurogenerative diseases and is passionate about providing support for the family members of patients that are battling dementia. He has played an impactful role as a clinic coordinator, implementing new workflows and strategies to improve provider access for patients.
As a member of the Memory and Aging Center's Black Leadership Advisory Council, Phil acts as a resource for staff by contributing to the creation and implementation of programs for the department that promote diversity and empowerment.
When the weather is nice, he likes to go fishing in the nearby delta for relaxation.
MARIE EDOUARD THEODORE, MS | Fellowship Experience Manager, GBHI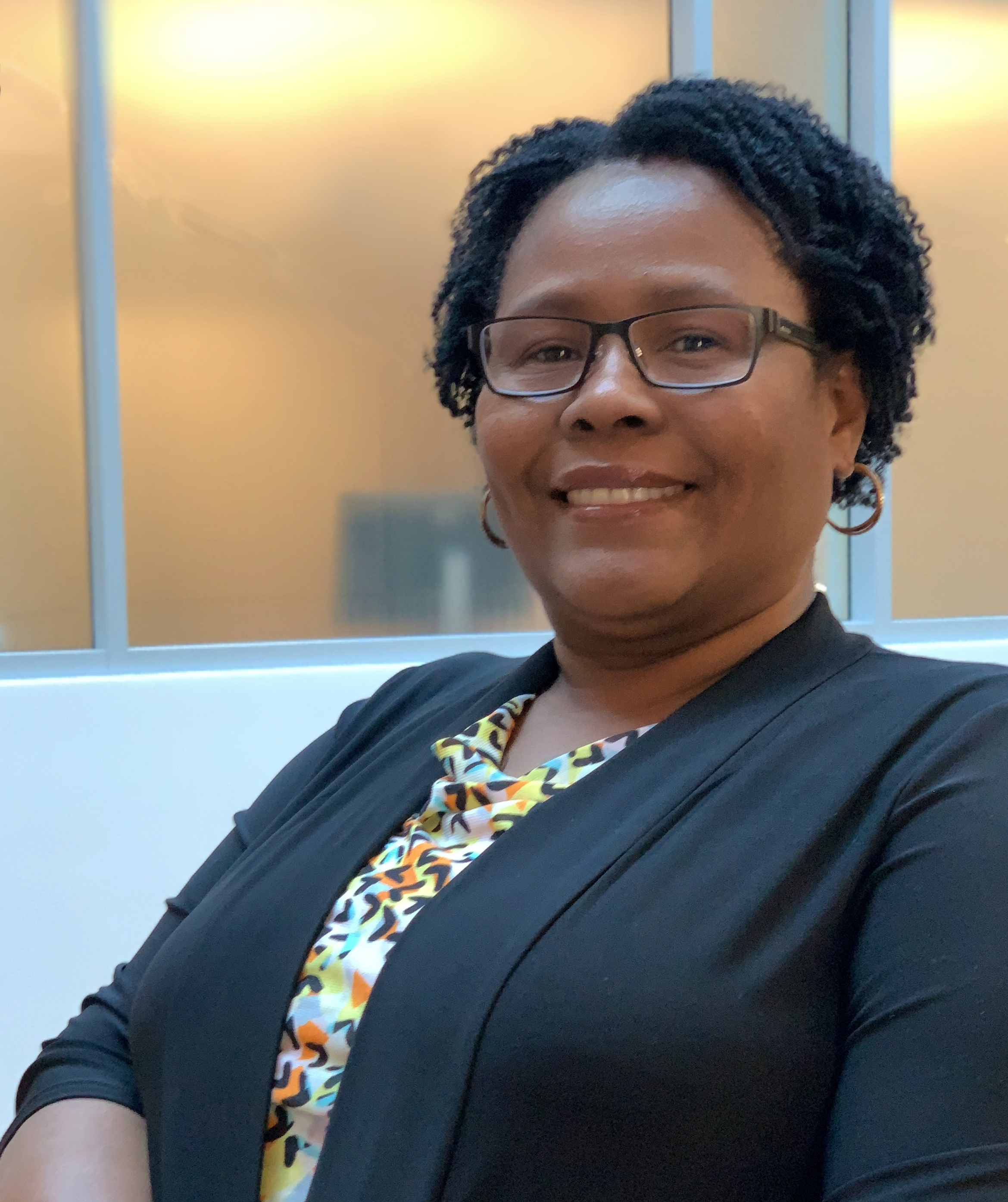 Marie Edouard Theodore is the Fellowship Experience Manager at the Global Brain Health Institute (GBHI) based at the UCSF Memory and Aging Center and Trinity College Dublin. In this role, she supports the Atlantic Fellows for Equity in Brain Health and collaborates with the faculty and staff in achieving the common goal of diminishing the scale and impact of dementia worldwide.
Marie Edouard previously worked for the New York City Department of Health and Mental Hygiene, in the fight to prevent the spread of tuberculosis and to eliminate it as a public health problem in New York City. She later joined the educational field as a classroom instructor, an academic advisor and an administrator. In each capacity, she devoted herself to recruit and retain students and augmenting their graduation rates in the STEM fields. Her experiences allowed her the opportunity to serve individuals from various academic, socioeconomic and cultural backgrounds. She is a passionate advocate for diversity, equity and inclusion. Marie Edouard holds a bachelor of science and master of science degree in biology with a concentration in molecular biology from Long Island University in New York.
When she is not at work, you will likely find her waltzing to the rhythm of Haitian Compas, thrilling her taste buds with mouth-watering recipes, and teasing her imagination and feeding her intellectual curiosity with written words of all genres.
CHARLES WINDON, MD | Behavioral Neurology Clinical Fellow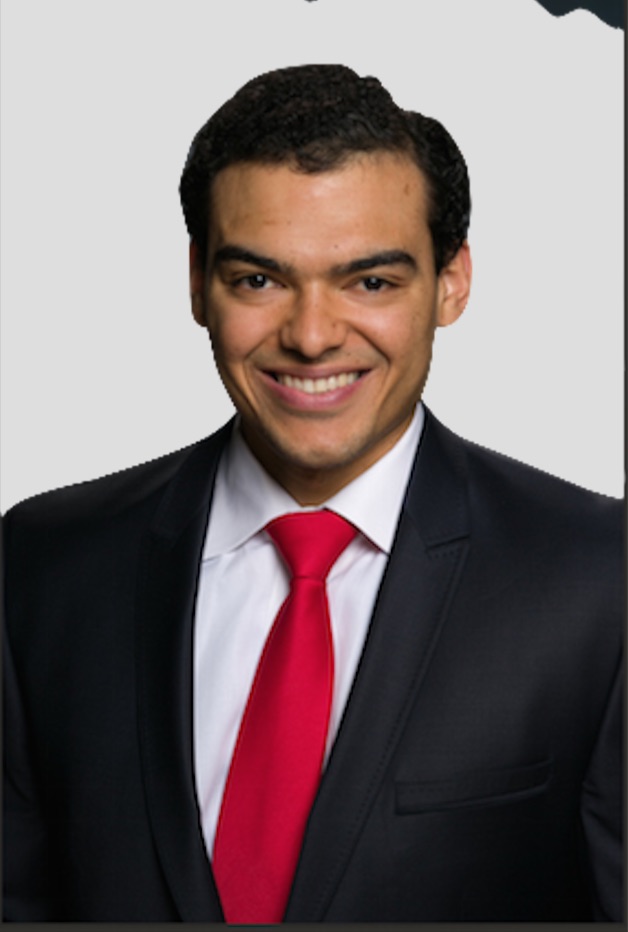 Charles Windon, MD, is a second-year behavioral neurology fellow at the UCSF Memory and Aging Center. In his current role he participates in the clinical care of those with neurodegenerative disease and also participates in the research evaluations of those referred to the Memory and Aging Center with a multitude of neurological conditions. Charles is also involved in the community outreach program at the MAC, with a particular interest in outreach to underserved communities, especially the African American community within the San Francisco Bay Area.
In his career, Charles seeks to further our understanding of neurodegenerative disease and the significance of biological markers of disease among underserved populations that have traditionally not been included in research, with the goal of providing better care and better opportunities for therapy. Charles received his bachelor of arts degree from Princeton University before obtaining his medical degree from Rutgers-Robert Wood Johnson Medical School in New Jersey. He completed his residency training in neurology at the University of California, Los Angeles.
In his spare time, Charles enjoys playing golf and has actually been an avid golfer for over 22 years.
LAURA WISE | Administrative Officer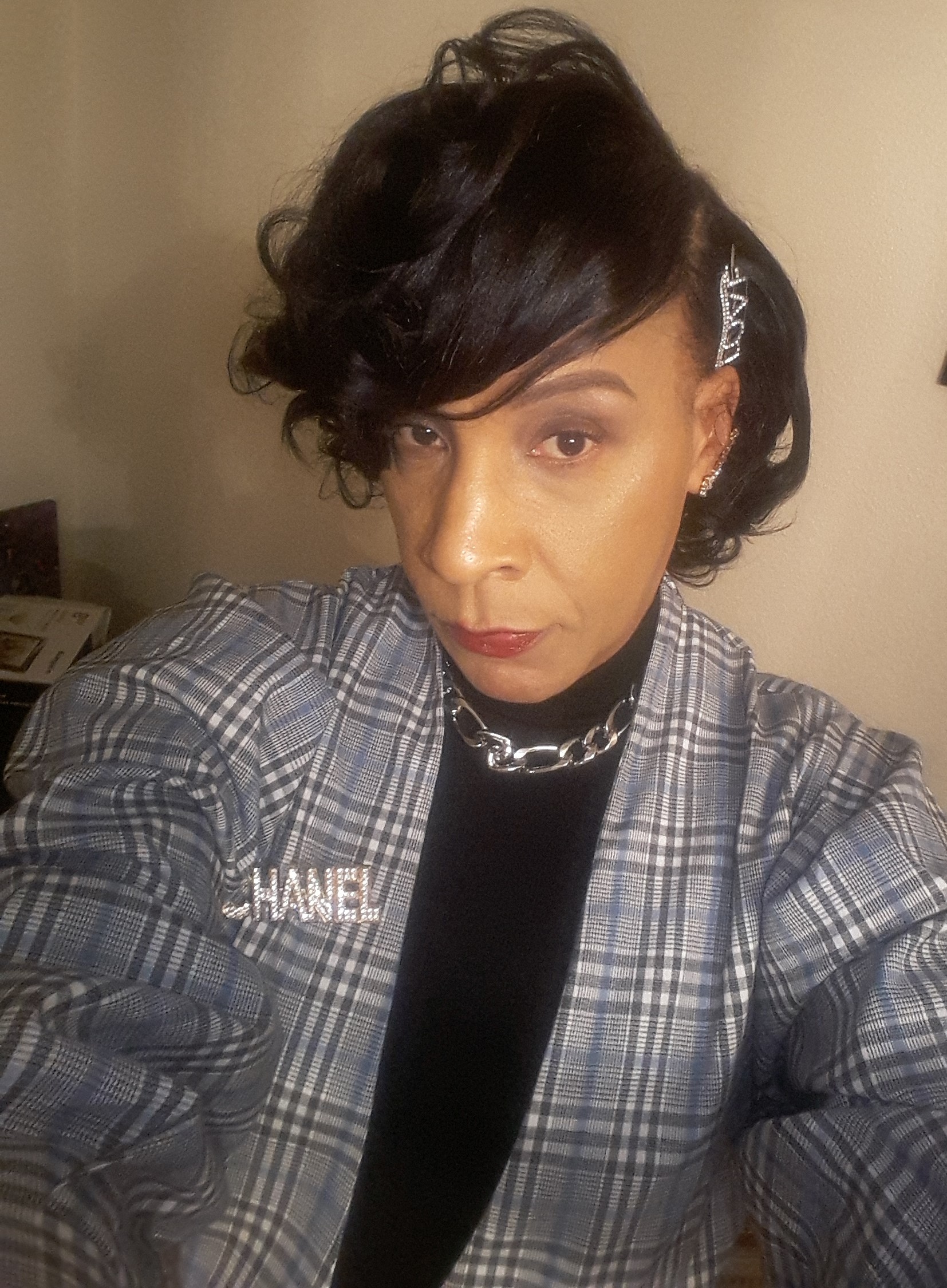 Laura Wise was born and raised in San Francisco. She has a bachelor of science degree in health education from San Francisco State University. Laura always had a passion for promoting health education in underserved communities and serving as an advocate for access to better healthcare and medical treatment resources for people of color. She has also had a passion in supporting troubled youth in navigating mental and physical health challenges. Laura implemented her knowledge in health education to help troubled youth focus educate and advocate for themselves in regard to self-care and personal health decision making.
Laura began her career at the University of California, San Francisco in 2007 and joined the Memory and Aging Center in 2020. In her current role, Laura uses her extensive administrative experience to support the Memory and Aging Center's mission of providing the highest quality of care for individuals with cognitive problems, conducting research on causes and cures for degenerative brain diseases, and educating health professionals, patients, and their families. Laura serves as a member of the Memory and Aging Center's Black Leadership Advisory Council (BLAC). As a native of San Francisco, Laura brings historical knowledge of the changing city landscape and its impact on communities of color. She hopes to bring awareness of the healthcare challenges that impact communities of color in the San Francisco Bay Area and beyond and promote positive change.
In Laura's spare time, she enjoys spending time with her family, partaking in family outings and activities.