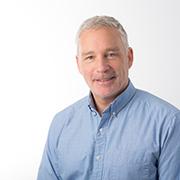 Victor Valcour, MD, PhD
Professor of Medicine
Executive Director, GBHI
Dr. Valcour is a Professor of Medicine with a shared appointment in the Division of Geriatric Medicine and the Department of Neurology. His work crosses disciplines to research and care for cognitive disorders in aging populations and to understand brain injury in the setting of HIV among all ages, including funded pediatric HIV studies. His clinical work involves consultations for patients with cognitive disorders at the UCSF Memory and Aging Center.
While much of Dr. Valcour's research is completed at UCSF, he has a large international portfolio with many opportunities for junior investigators. Within Southeast Asia, he is Deputy Director of SEARCH/Thailand operating research in acute HIV (within days of infection), pediatric HIV, and markers of dementia in chronic HIV. In Africa, he has partnered with the US Military HIV Research Program to survey cognitive disorders among HIV-infected individuals in Nigeria, Uganda, Kenya, and Tanzania.
Dr. Valcour is broadly involved in mentoring individuals at all levels of training who are interested in clinical research related to cognitive disorders, particularly in association with HIV infection. He has extensive global health experience.
Dr. Valcour's research interests have two major emphases. He is currently developing a research program that aims to understand optimal care strategies for elders who develop dementia. Nested within the Memory and Aging Center, the long-term goal of this program is to provide model care for elders with cognitive disorders.
Dr. Valcour is internationally recognized for research in cognitive disorders related to HIV. He currently operates 3 NIH R01 series grants within 3 novel cohorts: (1) a chronic HIV infected cohort followed since first initiation of cART; (2) an acute HIV cohort of individuals infected for less than one month at enrollment; (3) and a pediatric cohort in Thailand and Cambodia. He is the Deputy Director of SEARCH/Thailand (www.SEARCHThailand.org). He also operates the UCSF HIV Over 60 Cohort focused on understanding cognitive disorders in the older HIV population living in the San Francisco Bay area. New research will survey of cognitive disorders in HIV for individuals living in Uganda, Kenya, Tanzania and Nigeria.
Dr. Valcour is actively engaged in mentoring individuals wishing to become independent clinical researchers. His research portfolio provides a broad array of local and international projects that can serve as resources for mentored projects. Dr. Valcour serves as an Executive Committee member of the AIDS Research Institute (ARI).