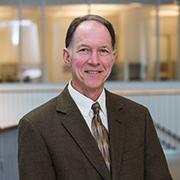 Joel Kramer, PsyD
Director of Neuropsychology
Dr. Kramer is a Professor of Neuropsychology in Neurology, the Director of the Memory and Aging Center Neuropsychology program, and the John Douglas French Alzheimer's Foundation Endowed Professor at UCSF. He earned his doctorate in psychology at Baylor University and completed a postdoctoral fellowship in neuropsychology at the Martinez VA hospital. Dr. Kramer is board certified in clinical neuropsychology.
Dr. Kramer has been extensively involved in studying the cognitive changes associated with brain disorders for the past three decades. He has co-authored widely used neuropsychological measures of memory and executive functioning. Much of his work has been devoted to identifying the different ways in which aging and neurodegenerative diseases affect memory and other abilities and in utilizing these differences to improve differential diagnosis in the clinic.
Presently, Dr. Kramer's active areas of research use neuroimaging, neuropsychology, neuroimmunology, and genetics to study the underlying biological mechanisms of cognitive aging, the cognitive effects of cerebrovascular disease and frontotemporal dementia, and the relationships between cognitive functioning, behavioral control, and reward systems.
Dr. Kramer is accepting applications for postdoctoral fellowship in neuropsychology.